onto day 9 of the 21 challenge! can you believe it? i'm so proud of myself for staying so strong. trust me, i've had my moments...but i didn't give in. this is sooo super huge for me and for my "development". i've made sure i've reached all 3 of my goals. every. day. i've laughed outloud....which therefore makes it easier for me to look for the good & be positive which then pushes me to be good to myself and continue to make good healthy choices. see how they are all connected? this has been such a great experience for me. (creatively, emotionally, physically). i couldn't have been this strong without all of the other 21ers out there who are posting their stories and support. HUGE thank you!
so here's
day 4
. so cute. don't cha think?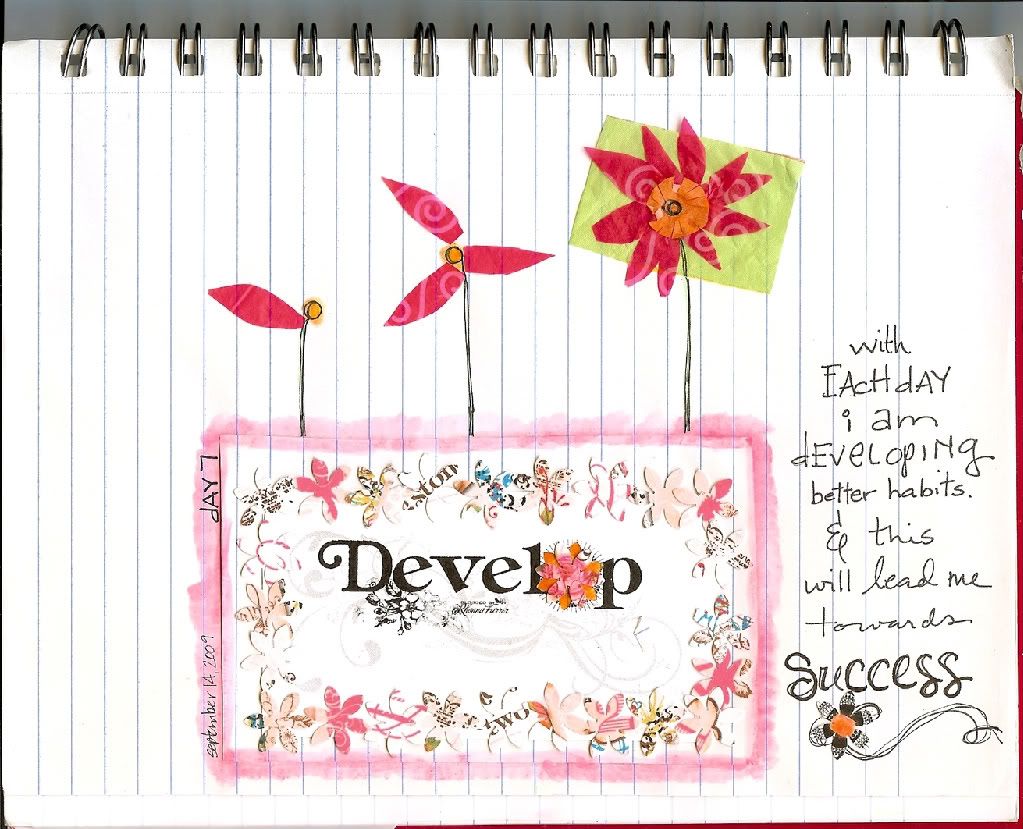 b&w word art images, "imagination" & "develop" are courtesy of
rhonna farrer.
supplies used: watercolor pencils, black pen, paper punch, tissue paper, glue